What is "Dye Sublimation"?  Great question.  
Dye sublimation printing process is used to print on polyester, under high temperature and pressure. The dye will turn into a gas and permeates the fabric and then solidifies into the fabric. The fabric is permanently dyed, so when washed the quality of the printing will not be damaged.
You are not able to sublimate on 100% cotton fabric.  Sublimation printing must be performed on 100% polyester fabric.
Once the fabric has been printed the garment is then manufactured into Polo shirts, T shirts and singlets etc.
Great looking sublimated garments starts with the design process.
Designing these types of garments is quite limitless, however, there are always rules to follow:
1. Choose the garment type
2. High resolution images and vector graphics will ensure great quality printing
3. Be very mindful of seams, pockets, cuffs, sleeves, buttons and hems
4. Always consider the human body shape with your design
Once the design has been completed there are only a couple more decision to make:
1. How many garments do you want to print. Remember once your team/club/friends see your amazing garments they will want to wear one as well.  Great advertising opportunity.
2. Sizes? Every garment manufacturer including off the shelf garments have slightly different patterns and sizes. Checking the size guide before you order is vitally important.
3. Press print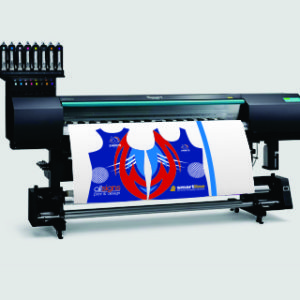 Get Inspired, be Motivated
You can rely on all signs print & design to exceed your expectations.  Our clients recommend us 100% of the time.